Plenary and Keynote Speakers

9th International Conference on Chemical and Polymer Engineering (ICCPE 2023)

We are pleased to announce our Plenary and Keynote Speakers for 9th International Conference on Chemical and Polymer Engineering (ICCPE 2023) :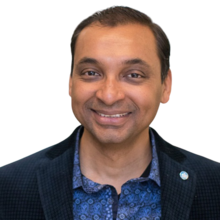 Dr. Sushanta Mitra
University of Waterloo, Canada
Keynote Speaker
Sushanta Mitra is a full Professor in the Department of Mechanical & Mechatronics Engineering and is cross-appointed as a Professor of Chemical Engineering, Electrical & Computer Engineering, Physics & Astronomy, and Chemistry at the University of Waterloo. He serves as the Executive Director of Canada's largest nanotechnology institute – the Waterloo Institute for Nanotechnology (WIN). Before joining Waterloo, he had several administrative roles in Canadian higher education, including Department Chair (Lassonde School of Engineering), Associate Vice-President Research (York University) and Assistant Vice-President Research (University of Alberta). He also served as the President of the Canadian Society for Mechanical Engineering. For his contributions to science and engineering, he has been elected a fellow of several professional organizations, including the Canadian Academy of Engineering, the Royal Society of Chemistry, the American Physical Society, the American Association for the Advancement of Science and a foreign fellow of both the Indian National Academy of Engineering and the National Academy of Sciences India. He has an entrepreneurial mind, being the Founder & CEO of a Canadian startup, Aquabits Inc. (on quantum computing) and a Dutch startup, SLE Enterprises B.V. (on ultra-fast encapsulation technology), supported by the University of Waterloo.
Topic of Keynote: Interfacial Dynamics of Viscoelastic Materials
Registration fee includes the following:
Publication of 1 accepted paper in the proceedings. Publication of each additional paper requires a €200 EUR registration
Conference package including a USB of the proceedings with all registered accepted papers
Buffet lunch for each day of the conference
2 coffee breaks for each day of the conference
1 banquet dinner OR cruise tour
Important information for accompanying person(s): Please be informed that the accompanying person can NOT be a co-author.
Co-authors, regardless if 1 author is attending, must pay the full registration fee.
The accompany person fee is only for spouses and/or children. Please contact us if you are unsure.
Virtual registration fee includes the following:
Publication of 1 accepted paper in the proceedings. Publication of each additional paper requires a €150 EUR registration
Access to all the sessions of the conference